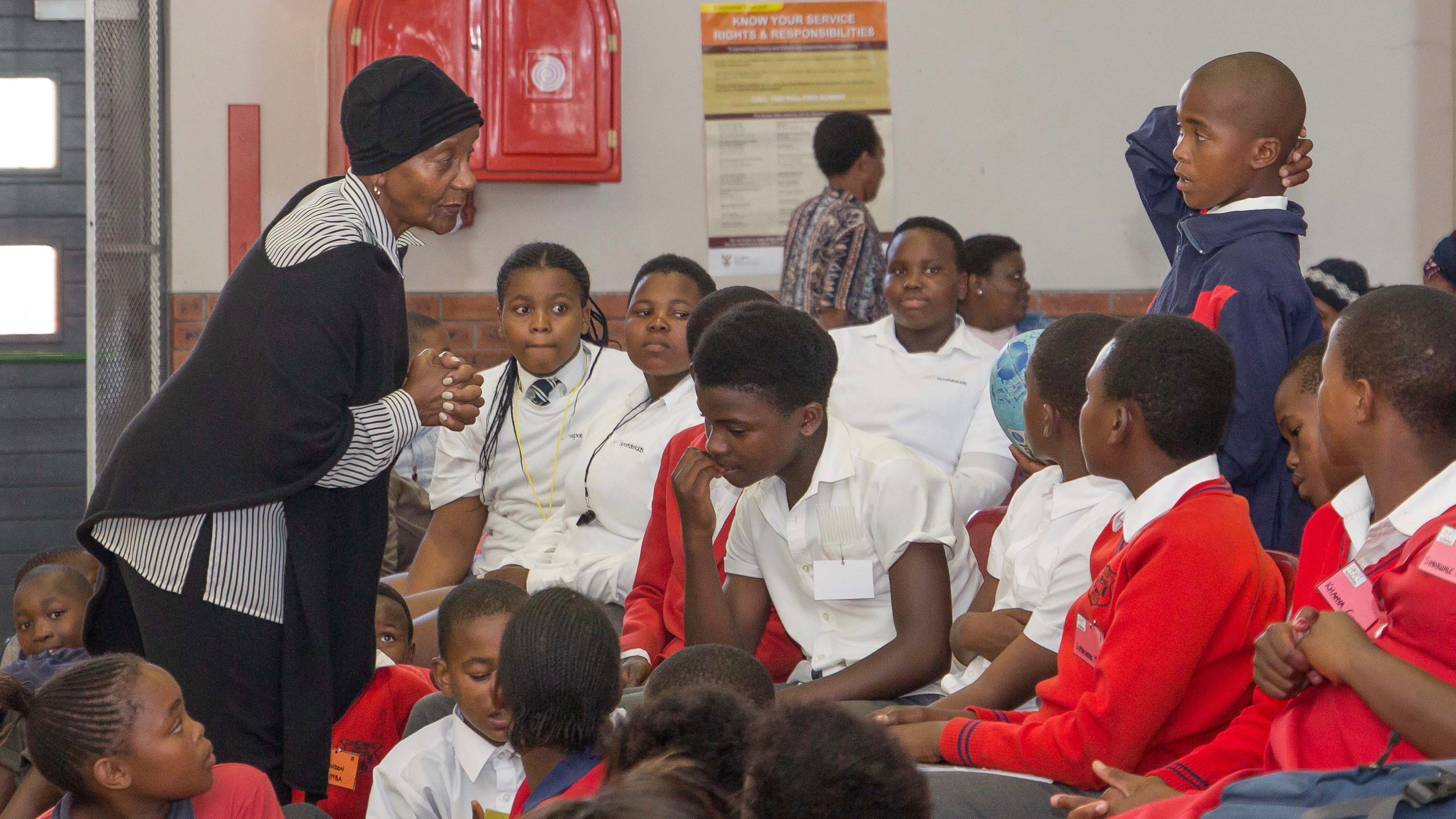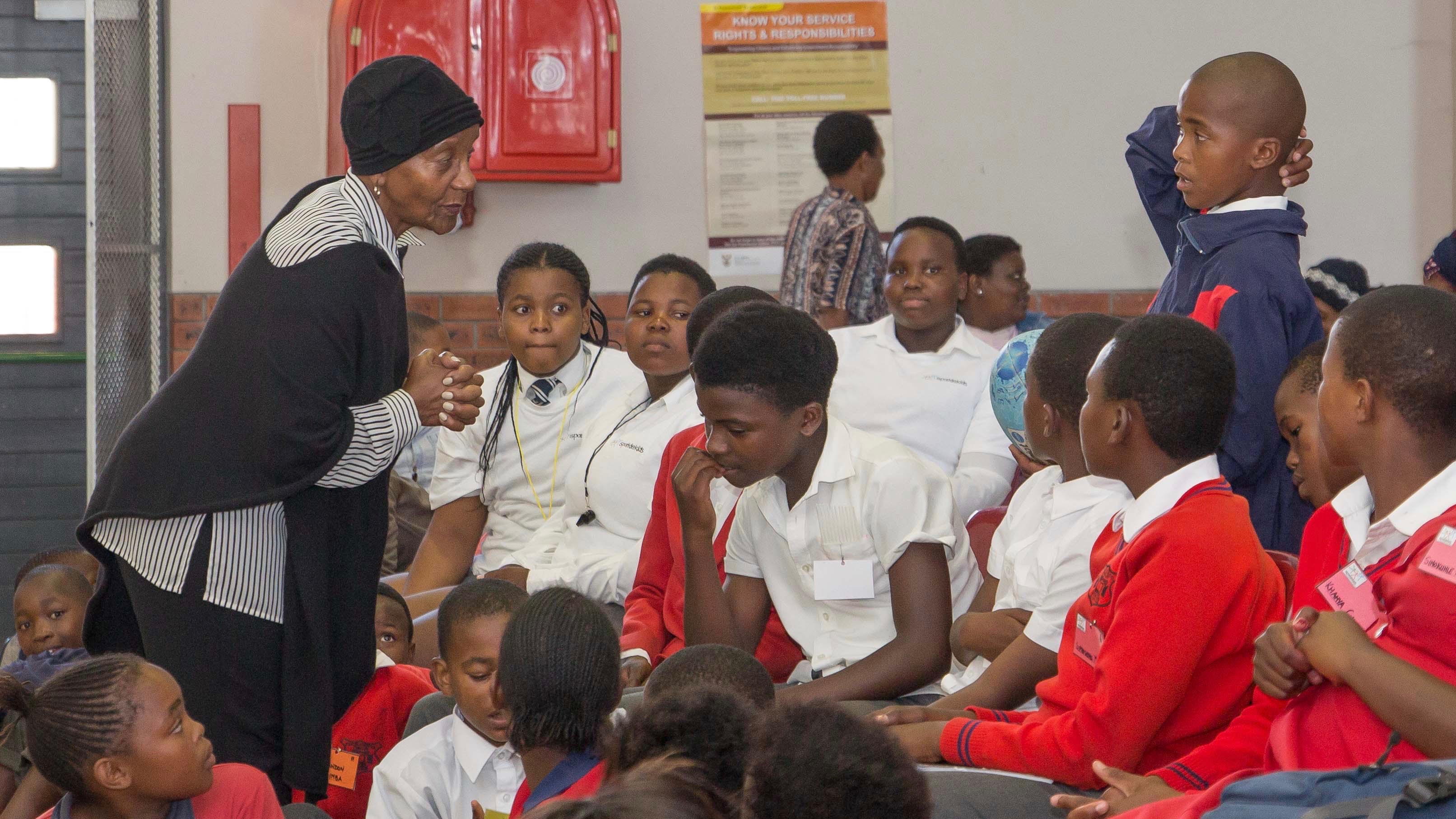 Angie Krynauw talks about the contribution Dr Sindiwe Magona made to the lives of young children in Zwelihle township.
Headmistress Zanele Booyens thanks Dr Magona for the difference for her involvement with the learners of Zwelihle Primary
Sis
Sindi
has become a part of the fabric of
Sparklekids
on so many levels. From investing her time, energy and enthusiasm into everything that we do.
She has connected from the Heart with Sparklekids and she promotes us on every and any platform conceivable. Having written over two hundred books, some of which voted among the best of African literature. Soon four Honory Doctorates on top of nearly completing her PhD at UWC....at the age of 80!
Her wisdom and life experience is a miracle to behold, and the impact she has had on the lives of so many
Sparklekids
is just to wonderful for words.  She says that
Sparklekids
had given her a platform that she has longed for for so many years, and we at
SK's
are just so grateful that we are the recipients of all of this goodness.