Total Open Accountability:
Sparklekids believe that the money we raise from donors should go 100% to help children with promise, to become Sparklekids. We do not use Donor funds to pay for infrastructure, offices, vehicles or salaries fo staff.

---
Where funds are made available to Students, it is monitored very closely with the Supervision of an auditing firm.
Theo & Angie
Total Open Accountability:
We invite you to join hands with us. Change the lives and destinies of many young people from all parts of the Community in the Overstrand area.
WE DO NOT USE DONOR FUNDS TO PAY FOR COSTLY INFRASTRUCTURE SUCH AS OFFICES, SALARIES, VEHICLES ETC!
YOUR INVESTMENT WILL GO TOWARDS:
Registration fees for study courses at Universities and other Tertiary Education Institutions.
Accommodation and Transport needs of the students.
Books and second-hand laptops.
Groceries and toiletries in many instances throughout the year.
Funding of specialized IsiXhosa speaking teachers selected by Headmaster Lolwana for Workshops over vacations and some weekends - This has been one of the main reasons why over the past five years the Senior Pass Rate went up from 32 to 66 to 76 to now 80%.
Funding some of the teachers and students at the Last Matric Initiative - This is where students who did not pass Grade 12 well enough, or other older people who never had the chance to do Grade 12, through this have an opportunity to do so.
Supporting Youth Cafe - This is a place in the heart of Zwelihle where students can come and study in relative quietness and where kids can come off the streets for art classes etc.
We are closely linked to Yomelelani, a wonderful ECD Centre in Zwelihle run by Cornie Roode.
INVITATION TO GET INVOLVED
You can help by investing your time and experience.
We need people to teach and mentor young people during their school years towards Tertiary Education.
Please Contact Theo on 082 654 4924
theo.sparklekids@gmail.com
OUR BANK DETAILS
Sparkle Kids Npc.
6243 1987 794
200 – 412 (Branch/clearing code)
FIRNZAJJ (Swift code)

First National Bank.
84 Main Road.
Hermanus.
7200

028 312 1140 - FNB tell nr.

Sparklekids NPC number - 2013/130961/08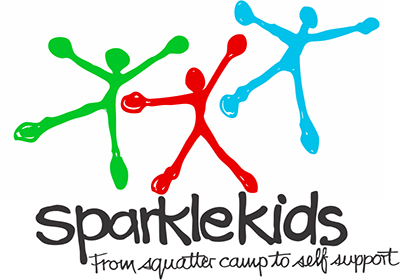 ---
---